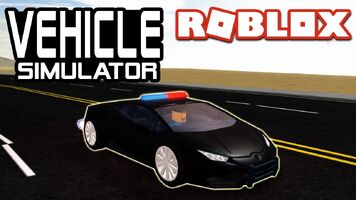 Description
The Lamborghini Huracan (Police) is one of the four cars available after purchase of the "Police" gamepass. Before the
Police Update
, it and the other police cars could not be tuned or upgraded.
Specifications
The Huracan (Police) is quite fast and will beat almost all non-super cars. This applies to both drag and street races.
Max Speed
It is on par with most Supercars and is most comparable to a stock McLaren 650s GT3.
Acceleration
Again the car is almost identical to the McLaren 650s GT3. It is slightly slower but that could also be down to a margin of error.
Braking
The car feels as though it is very good at braking but since it cannot be bought, tuned, or inspected with the phone it cannot be determined for sure.
Handling
The Huracan can take the turn in the desert and on the highway flat out and feels very planted. Again this cannot be determined for sure due to it not being able to inspect the stats in any way.
Upgrades
Add Information
Max Speed
650MPH
Acceleration
200 in 2-5 Seconds
Braking
Nan
Handling
Nan